Report on 2nd Seminar in the Bhutan Seminar Series 2021
2022年1月13日更新
At the second event in the Bhutan Seminar Series for 2021, held on July 25, we welcomed Hiroshi Takahashi as commentator. He is a researcher of Japan Institute for Bhutan Studies and an editor of the Bhutan: Chikyu no Arukikata which is one of the Globe-trotter travel guide series. After watching the 2019 program, "India x Bhutan: One Border, Two Worlds" which is part of the TV series Walking the World's Borders …, we listened to Mr. Takahashi's commentary on the documentary and then moved to questions and answers.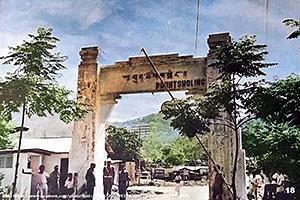 Image 1: The former border gate
Before the documentary, Lecturer Takehiro Hirayama from the Global Collaboration Center gave us a brief rundown on the geography and towns that appear in the documentary and told us what we should be watching for. His explanation made it easy to follow the documentary even without any knowledge of Bhutan.
Indians and Bhutanese can apparently move freely between each other's countries to shop and work, etc., but I was surprised at the huge difference in the appearance of the two towns on either side of the border gate—Jaigaon on the Indian side and Phuentsholing on the Bhutanese side.
With Buddhism deeply rooted in Bhutan, there is a strong belief in reincarnation and people don't like to take life, as was apparent even in brief moments in the documentary such as students rescuing insects from places where they are likely to be trampled. Meat is therefore brought in from India, making the border an important presence also in terms of logistics.
While Bhutan is by no means a developed country, it is said to be one of the world's happiest. Glimpses of Thimpu's streets gave me an insight into life in Bhutan, but because the footage was shot back in 2011, it made me curious about how the country might look now amidst the COVID-19 pandemic.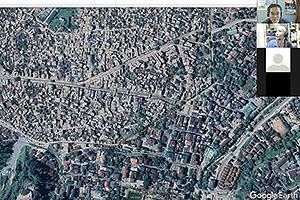 Image 2: Commentary by Hiroshi Takahashi
Mr. Takahashi's commentary led us to ponder the idea that the border was drawn with consideration for trade such as the barter of products gathered in the mountains for products harvested on the plains. Our glimpse into daily life in India and Bhutan, deeply intertwined despite the border division, also offered the opportunity to think deeply about the nature of borders.
(Rinka Yamashima, first-year student,
Department of Psychology, Faculty of Human Life and Environmental Sciences)