Professor Londa Schiebinger in Ochanomizu University (November 2023)
2023年10月24日更新
Professor Londa Schiebinger in Ochanomizu University (November 2023)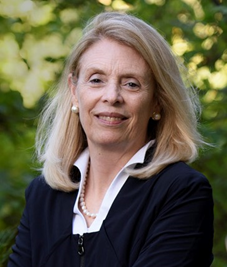 Ochanomizu University invites Professor Londa Schiebinger (Stanford University), Founding Director of Gendered Innovations in Science, Health & Medicine, Engineering, and Environment, to hold a public lecture, a workshop and a seminar. This is a unique opportunity to learn more about Gendered Innovations and discuss the development of Gendered Innovations in Japan. Please join us.
Lecture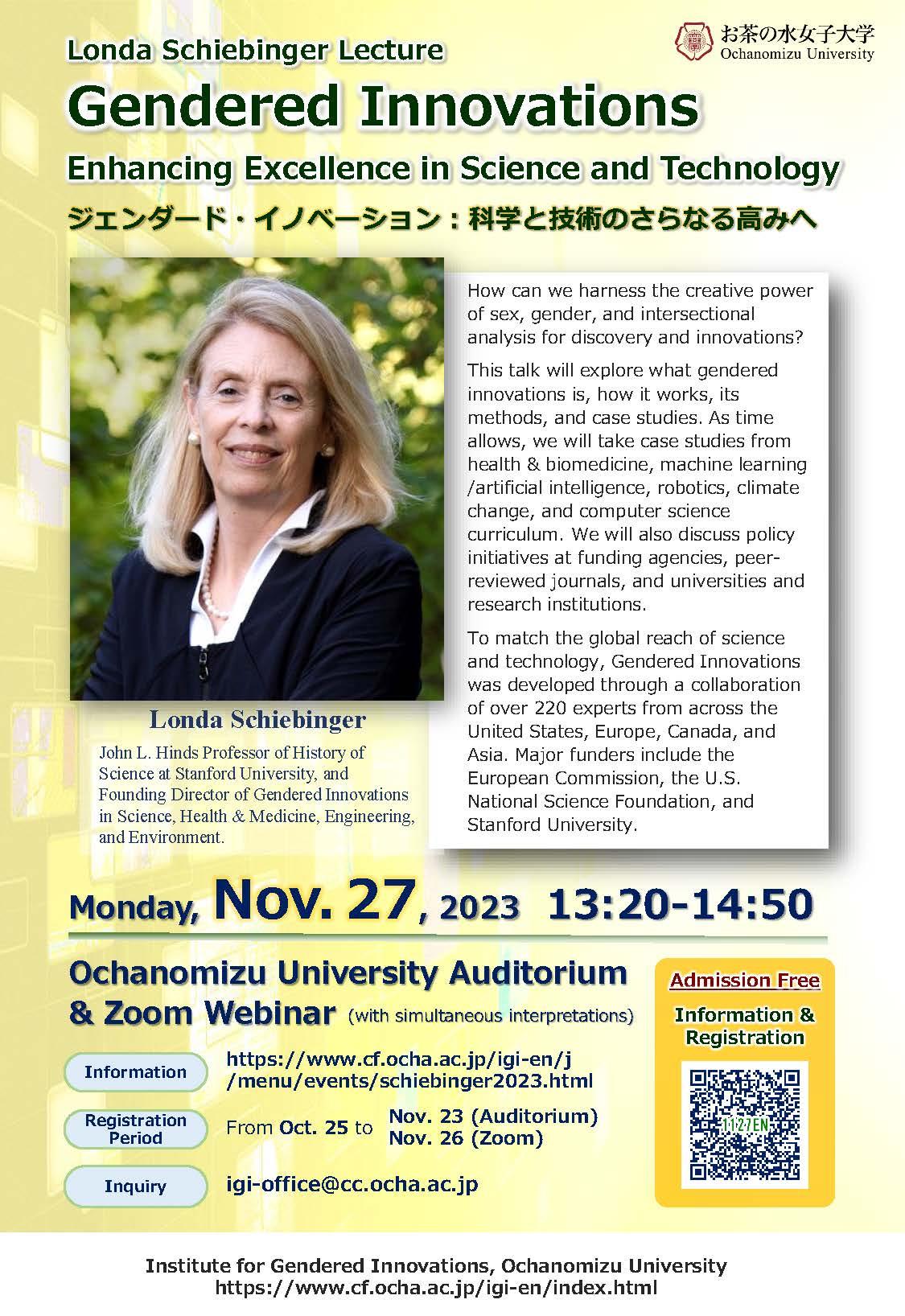 Londa Schiebinger Lecture "Gendered Innovations: Enhancing Excellence in Science and Technology"
【Date】 Monday, November 27, 2023. 13:20-14:50
【Venue】 Ochanomizu University Auditorium and Zoom Webinar
【Audience】 Open to the public
【Language】 English and Japanese with simultaneous interpretations
【Contents】 Deepen our understanding of Gendered Innovations and gain knowledge of its latest case studies.
Workshop
"Workshop using Intersectional Design Cards (TBC)"
【Date】 Wednesday, November 29, 2023. 10:00-12:00
【Venue】 Multi-purpose Hall, Hisao & Hiroko TAKI PLAZA, Ochanomizu University
【Participants】 Industry-Academia Exchange Meetings members
【Language】 English and Japanese with interpretation
【Contents】 Learn about intersectionality, which is essential for research and development from DE&I perspectives, through group work using Intersectional Design Cards and discuss intersectionality in Japanese society.
Seminar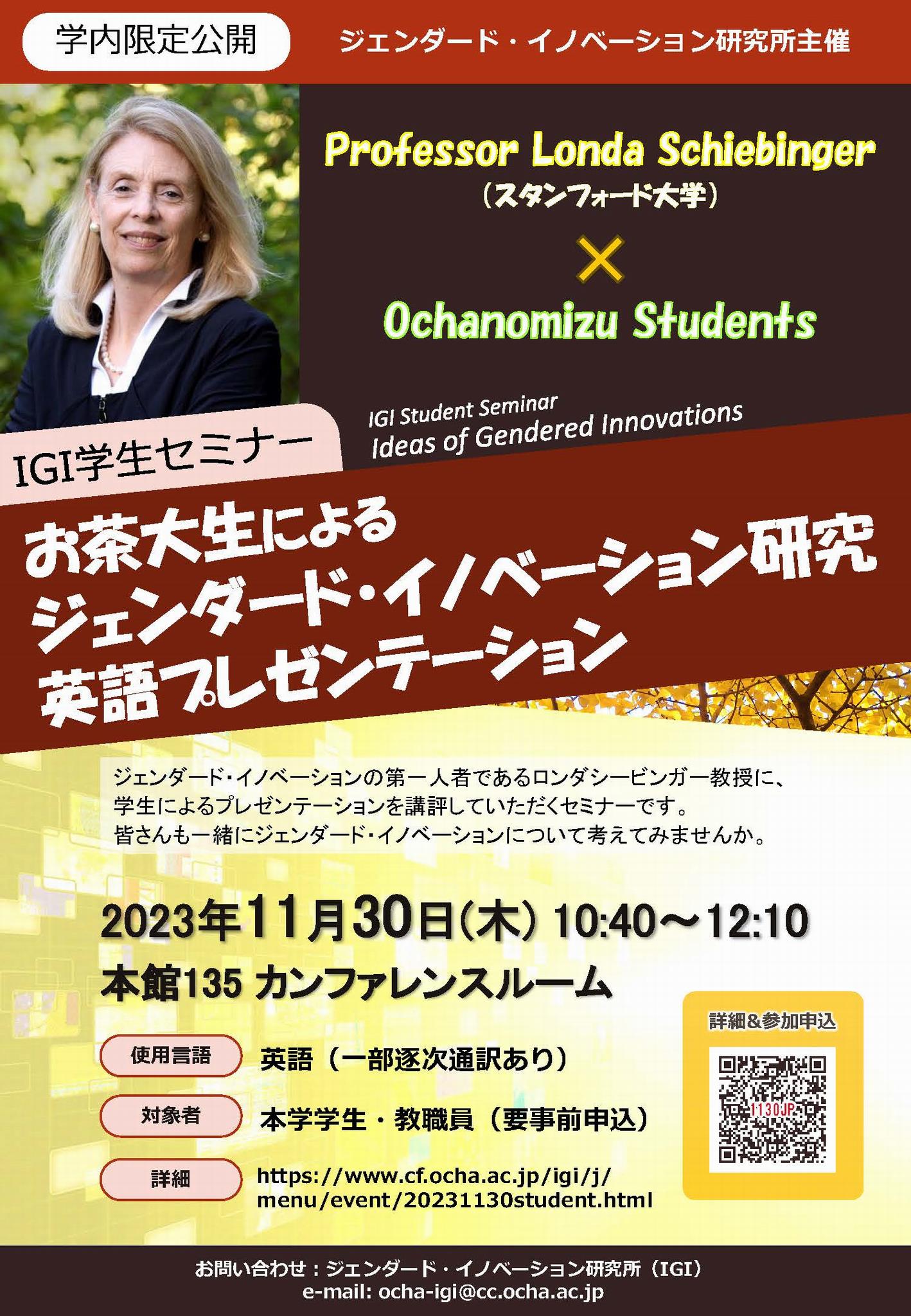 IGI Student Seminar "Ideas of Gendered Innovations: English Presentations by Ochanomizu Students"
【Date】 Thursday, November 30, 2023. 10:40-12:10
【Venue】 Room 135 Conference Room, Main Building, Ochanomizu University
【Participants】 Ochanomizu Students, Faculty and Staff
【Language】 English and Japanese with consecutive interpretation)
【Contents】 Professor Schiebinger will review presentations by Ochanomizu students and discuss Gendered Innovations with them.