Culture Events
20.11.2019 Update
<2021 FEB> Cultural/Exchange Events
Coming soon
Please refer the followings for the previous culture events in summer program.
<2019> Cultural/Exchange Event (Courses 1&2 jointed)
• You can optionally join our various cultural and exchange events at off-lecture times (afternoons, weekends) for basically free of charge! (You may need to pay for transportations and entrance fees for off-campus events)
• Joining those events, you can learn more about Japanese culture with fun, and exchange with students of other courses, Ochanomizu University students of not participating the Summer Program, and High School and Junior High School students!!
Why don't you join?
'Enjoy Japanese Culture!' Events
Title
Dates & Place
Contents
"Enjoy Japanese Language"

July 29 (Mon)

@ Faculty of Letters & Education, Building 1(Conference room 1)

In this event, you can learn practical Japanese conversation
such as a greeting and order. Besides, we prepare for the
calligraphy lesson! We will help you to write Kanji and tell you
how to write your name and country in kanji. Will you enjoy
Japanese conversation and calligraphy with us?

"Japanese Food & Pop Culture"

July 30 (Tue)

@ Hisao & Hiroko TAKI PLAZA

Are you interested in "Japanese Pop Culture", "Japanese shchool life" and "Japanese food"? Junior high school students are going to give a presentation about them!

AND・・・・・

You will be taught professionally how to make Wagashi step by step, so beginners will be able to easily make their own sweets too! Come and join us! You can enjoy the Wagashi that you make whiletaliking with other participants during our cafe time afterwards.

"Yukata"

August 6 (Tue)

@ Student Commons Multipurpose room 1

In this event, you can dress in Yukata! Event team members will explain to you how
to dress in Yuakata. Some of members also dress in Yukata with you. Today, Yukata is
often worn when Japanese go to an event in summer. "Yukata" is made of cloth
which is thinner than Kimono. We'll be glad if you taste Japanese summer!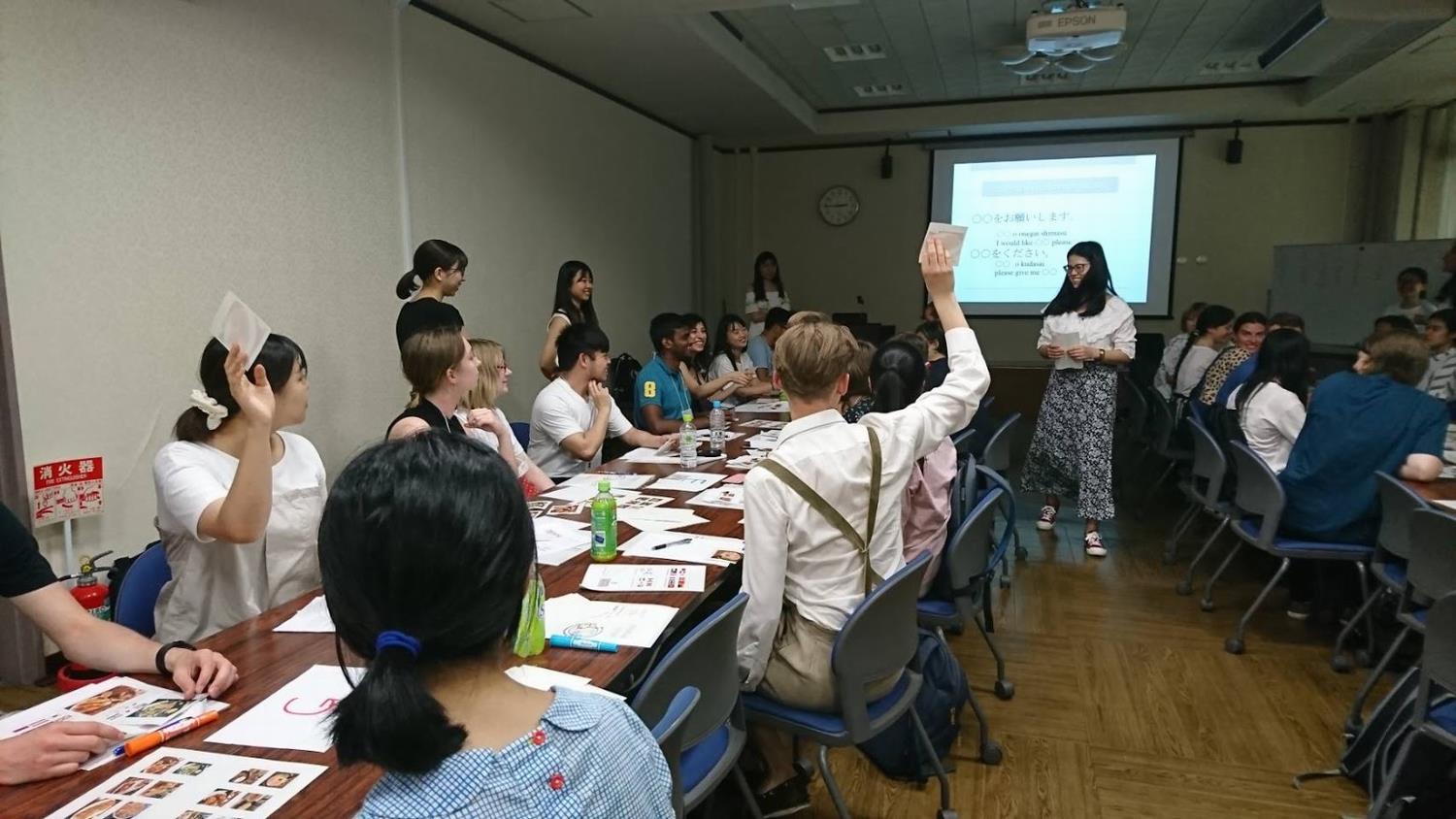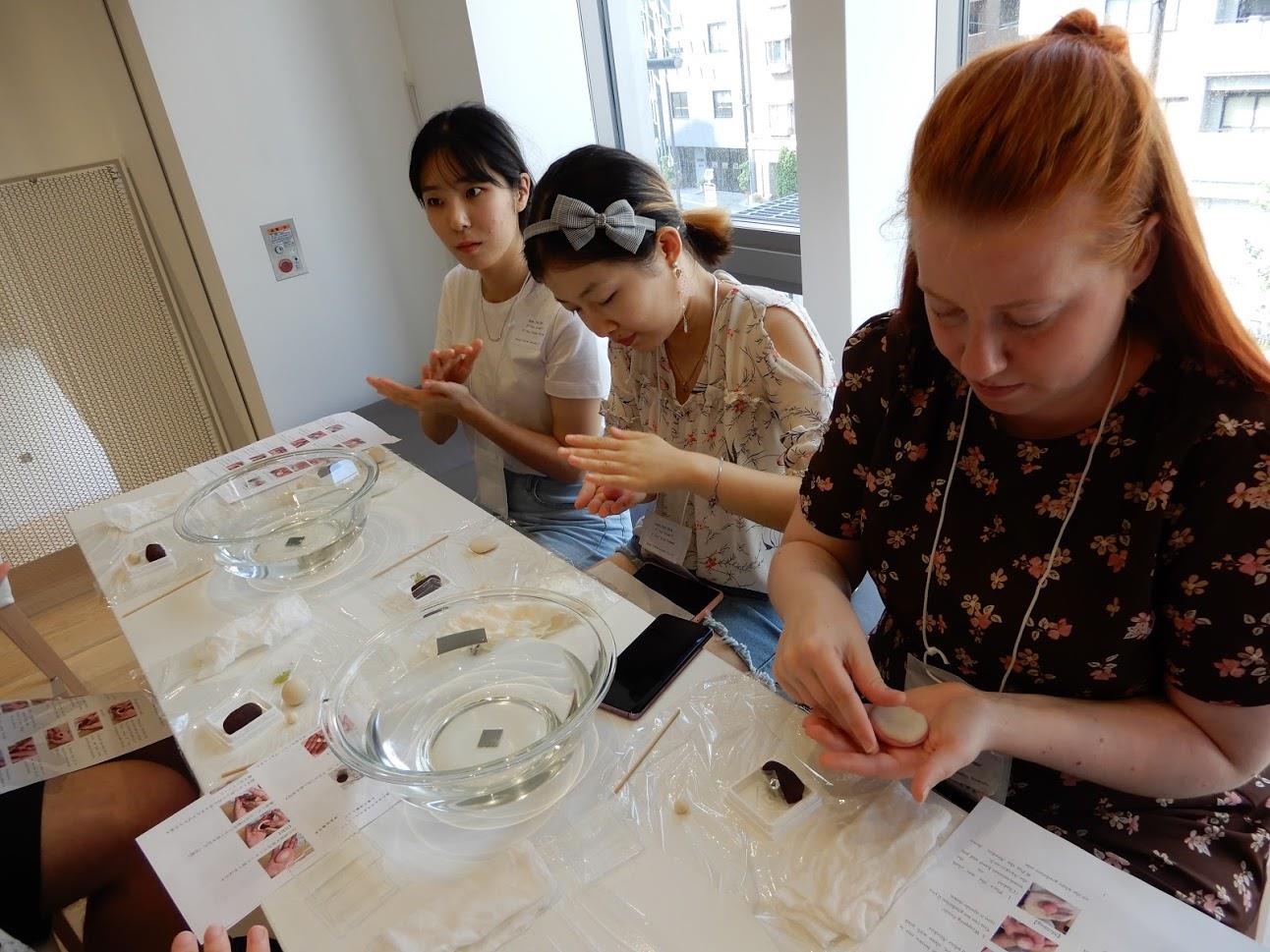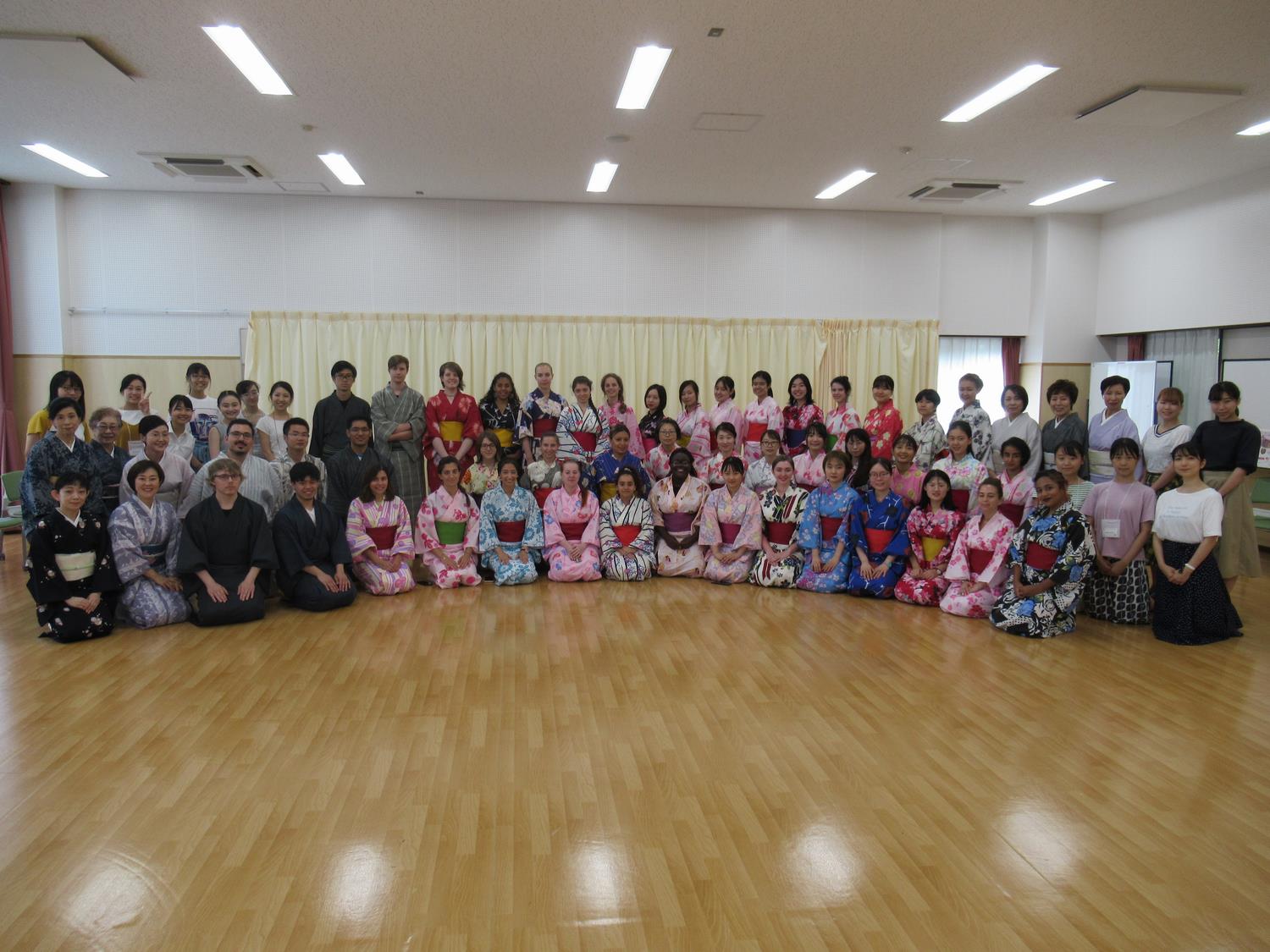 And more…
•Welcome & Farewell Parties
•One day Tokyo Tour …etc.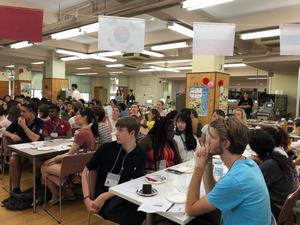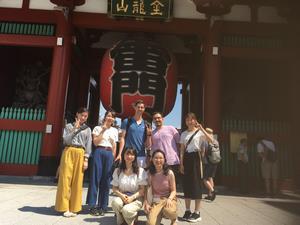 How to apply

Please see the brochure of summer program and the Application page on this website.