Application
2019年11月20日更新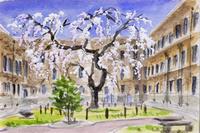 NOTES: At present, we accept students only from our partner universities (See http://www.ocha.ac.jp/en/international/index.html) from abroad.
For ones living in Japan, we can accept as REGISTERED STUDENTS (See www.cf.ocha.ac.jp/summerprogram/news/d005631.html) even if they are not students of our overseas/domestic partner universities, but in that case WOMEN ONLY, tuition fee must be paid, and extra services (eg. accommodation service) are not provided.
We appreciate for your understanding.
Process of Application
Step1 : Nomination
Students who want to attend to the Program must contact to the person in charge at each partner university. The person in charge is required to nominate their candidates and submit the nomination sheet(*) to the Summer Program office by EMAIL(not by post). The deadline for the nomination is January 31, 2020.
* This file is encrypted with a password that will be informed to the person in charge at each partner university.
We will send you the results of the screening process to the person in charge at each partner university at the end February, 2020.
1. Students who were selected as participants
2. Students who will be granted by the scholarship
Step 2: Application
In order to do the application process, the students are going to need an ID and a password, and it is going to be sent to the university staff. We are going to need the applicant's passport copy, academic transcripts and an ID photo by March 19, 2020.
There is no time from late February to the deadline of the application, therefore we would like you to advise your students to have the documents ready until the deadline.
After the applications of your students were accepted, we are going to communicate to the students and copying you to all the messages that we do with your students. For further information, please check the web site. We are going to put all the new information on it.
Costs & Scholarship
【Costs】
・ All participants of the Summer Program are required to pay 10,000 JPY registration fee. (Payment method is going to be informed to the participants once they submit their applications).
・ "Japanese Language Course" participants are required to buy assigned textbook for 3,000 JPY (to be paid by cash on the first day).
・ Tuition fee is free for partner university students.
・ Air fee to Japan, and transports, accommodation and living costs in Japan should be paid by participants.
【Scholarship】
・  Depending on circumstances, scholarship may be awarded to selected students.
Accommodation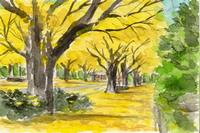 Accommodation is not prepared by Ochanomizu University.
However, students can apply for Ochanomizu University's residence. Please note that there are only limited number of rooms available, and thus the students will be selected by lottery. Those students who cannot or will not use Ochanomizu University's residence should prepare for their own accommodation.
For further information about application procedures, kindly wait for the Summer Office's
notice, which will be sent after the registration to the program is completed.
Cancellation
If you wish to withdraw from the program, please contact to Ochanomizu University Summer Program Office by e-mai until April 8, 2020. Please also contact the international office of your home university.
Important Dates for Admission
Friday, 31 January, 2020

Deadline for Nomination Sheet

The end of February, 2020

Announcement of Screening results

Thursday, 19 March, 2020

Deadline for Application
-ID photo
-Passport copy
-Academic transcripts

The beginning of April, 2020

The result of accommodation, course and buddies

Thursday, 7 May, 2020

Deadline for submission of the following forms:

-Flight information
-Overseas travel insurance

The middle of May, 2020

Last minute of information
- Health care
- Daily schedule (Culture events etc.)
関連ファイル / Related Files
»

Nomination Sheet for the Summer Program 2020(エクセル形式 41キロバイト)